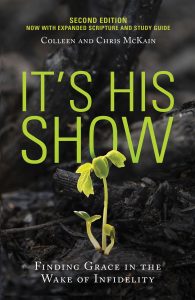 Chris and Colleen McKain met in 5th grade when their families each moved to the same town. In fact, they ended up living just 10 homes apart on the same street! Some may call that a coincidence, but the McKains know that God brought them together through the decisions their families made about which homes to buy when they moved to the same city.
Where you live makes a difference, not only because of the physical beauty you enjoy in your home and surroundings, and not simply because your home is a haven for your family to relax and make memories, but additionally, the location of your home determines to some degree who you will rub elbows with, who you will talk over the fence with, and, as it was in the McKain's case, perhaps who will become your child's lifelong friend. That's why your home is important.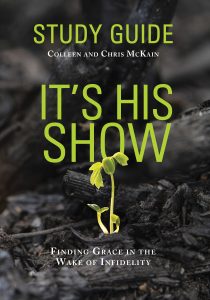 Chris and Colleen McKain count it a blessing to partner together in life and as owners of McKain Builders. Their faith and family are top priority, and their family business is part of that. But having strong family values does not guarantee a perfect life. The McKains have been through some tough times, as we all have.
Chris and Colleen would like to share more of their story with you in their book, IT'S HIS SHOW, which chronicles with painful honesty and wry humor the path that led the McKains to a dark period of their lives, coupled with the amazing and majestic power of God that brought them through it–together.
IT'S HIS SHOW is a captivating and intense read, intertwined with a powerful message of hope. Through the up-and-down journey of their marriage, Chris and Colleen McKain have learned to trust God more fully. It is their desire that God would use their faith and failures to point others to the One True God who is always faithful and never fails. After all, IT'S HIS SHOW!